Why we're unique as a thought leadership marketing communications agency
At Services Marketing Group, Inc, (SMG) we not only know how to strategically position companies and brands from a thought leadership perspective, we are able to execute flawlessly and deliver results.  It's a unique combination that makes SMG an ideal marketing communications and creative content agency to help turn your marketing efforts around and get results quickly and efficiently.  We specialize in thought leadership marketing for two types of companies:
1. Start up or emerging companies that need a unique positioning in the marketplace, backed by a firm marketing foundation to establish their competitive position, and
2. More established companies that are ready to take off in terms of market growth and shareholder value but need to breakthrough to their key audiences with a clear thought leadership positioning.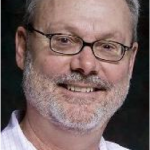 John Ortbal, President
SMG president John Ortbal and his virtual team of marketing professionals have directed and performed consulting, planning, and implementation of strategic, integrated marketing programs for a variety of national and international companies. Our primary focus has been on developing thought leader marketing communications for computer software and services companies, financial services, and health care organizations.